Google One is a subscription service offered by Google that provides extra storage space, exclusive access to customer support, and additional benefits for Google's products and services. It was launched in 2018 as a replacement for Google Drive storage plans and offers a range of plans to meet different storage needs.
Google One offers several benefits that make it worth considering, depending on your needs. Let's take a closer look at some of the key features and benefits of the service:
Extra storage space: One of the primary benefits of Google One is the additional storage space it provides. The service offers plans ranging from 100 GB to 30 TB, so you can choose the plan that best suits your needs. This is particularly useful for individuals who use a lot of Google's services, such as Google Drive, Google Photos, and Gmail.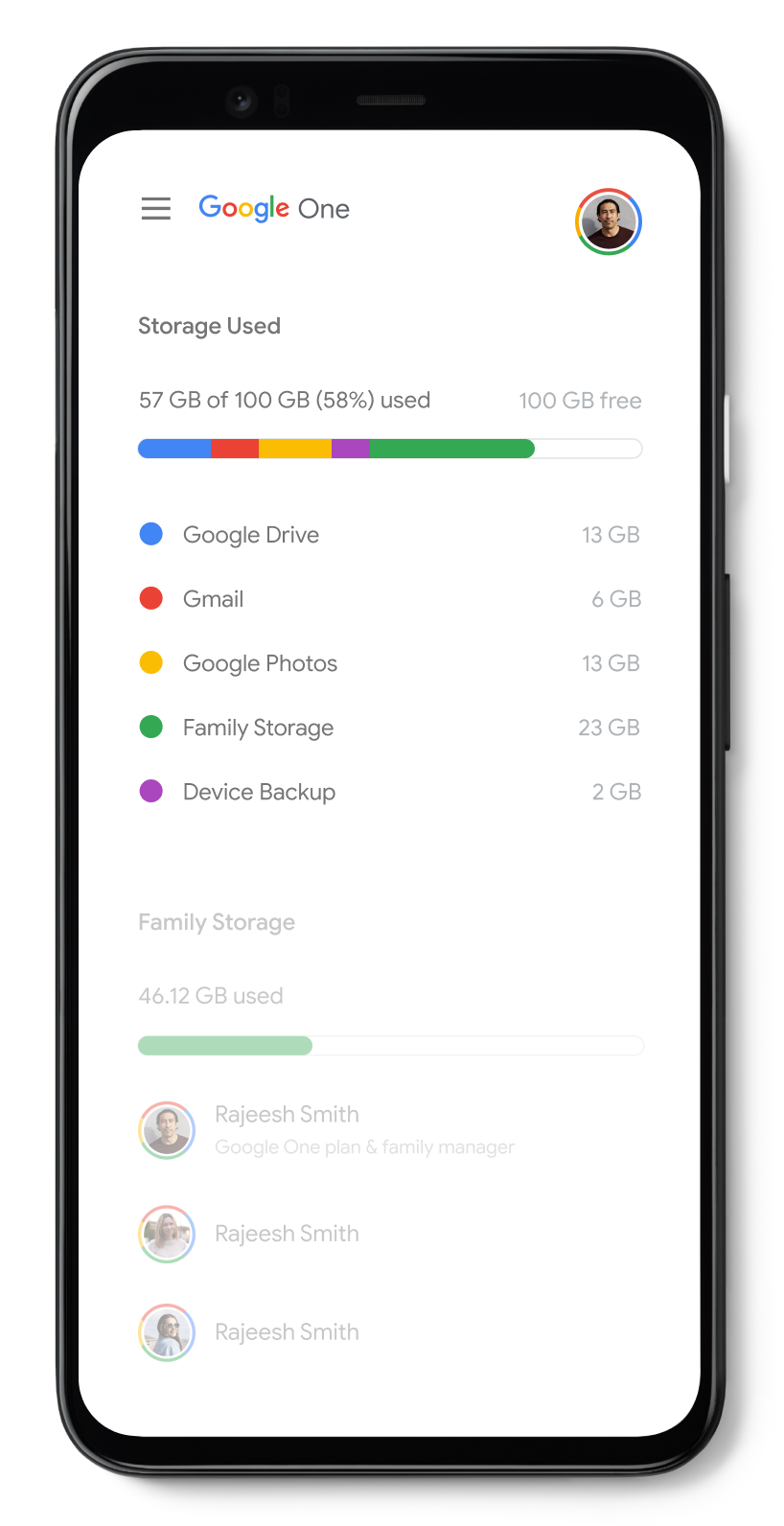 Access to customer support: Google One subscribers get access to 24/7 customer support for any issues they may encounter with their Google services. This includes support for Google products such as Gmail, Google Drive, Google Photos, and more. Subscribers can contact support via chat, email, or phone, depending on their preference.
Additional benefits: Google One subscribers also get access to a range of additional benefits, such as discounts on select hotels and travel bookings through Google, credits on Google Play, and more. These benefits may vary depending on your location and the plan you subscribe to.

Sharing with family: Another useful feature of Google One is the ability to share your storage plan with up to five family members. This can be particularly useful for families who want to share photos, videos, and other documents with each other.
Is Google One worth paying for?
Whether or not Google One is worth paying for depends on your storage needs and how much you value the additional benefits. If you're running out of storage space on your Google services or need more than the free 15 GB offered by Google, then Google One is definitely worth considering. The extra storage space and customer support alone make it a valuable service.
Additionally, if you frequently travel and book hotels or use Google Play, the additional benefits offered by Google One can be a significant added value. On the other hand, if you don't require extra storage space or customer support, then it may not be worth the additional cost.
In conclusion, Google One is a valuable service for those who require additional storage space and customer support for their Google services. The additional benefits can also be useful for those who frequently travel or use Google Play. However, it may not be worth the cost for those who don't need the additional storage or support.
You can purchase Google One Premium 2tb Own Account upgrade from this link –  https://keys-shop.in/product/google-one-premium-2tb-1-year/
and Google one Premium Lifetime Plan from this link –   https://keys-shop.in/product/google-one-premium-storage-for-lifetime/
Don't miss out on the chance to experience the best of what Google one has to offer!