Description
Protects your computer from malware and optimizes your computer performance
Malware Scan

Scan your computer quickly and thoroughly. Detect and remove stubborn malware to prevent potential danger. Support scheduled scan to save your time.

Speed Up

Help you optimize your system to speed up and boost your computer performance.

Disk Cleaner

Clean up temporary & unnecessary files. Remove unneeded documents to save computer storage space.

Process Protection

Protect your PC from malware, such as Trojan, worms, spyware, and other online threats.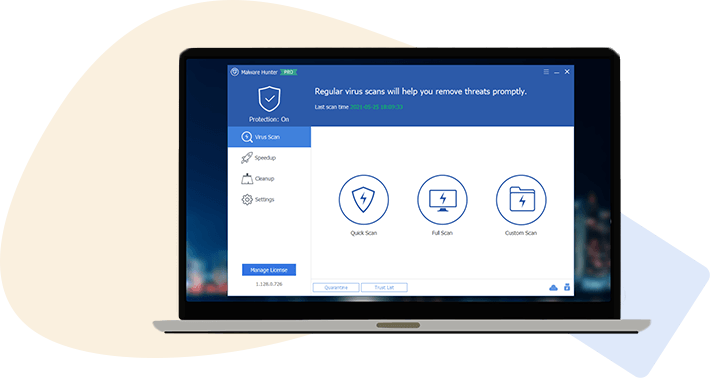 A