Description
VEGAS ProVideo & audio for professionals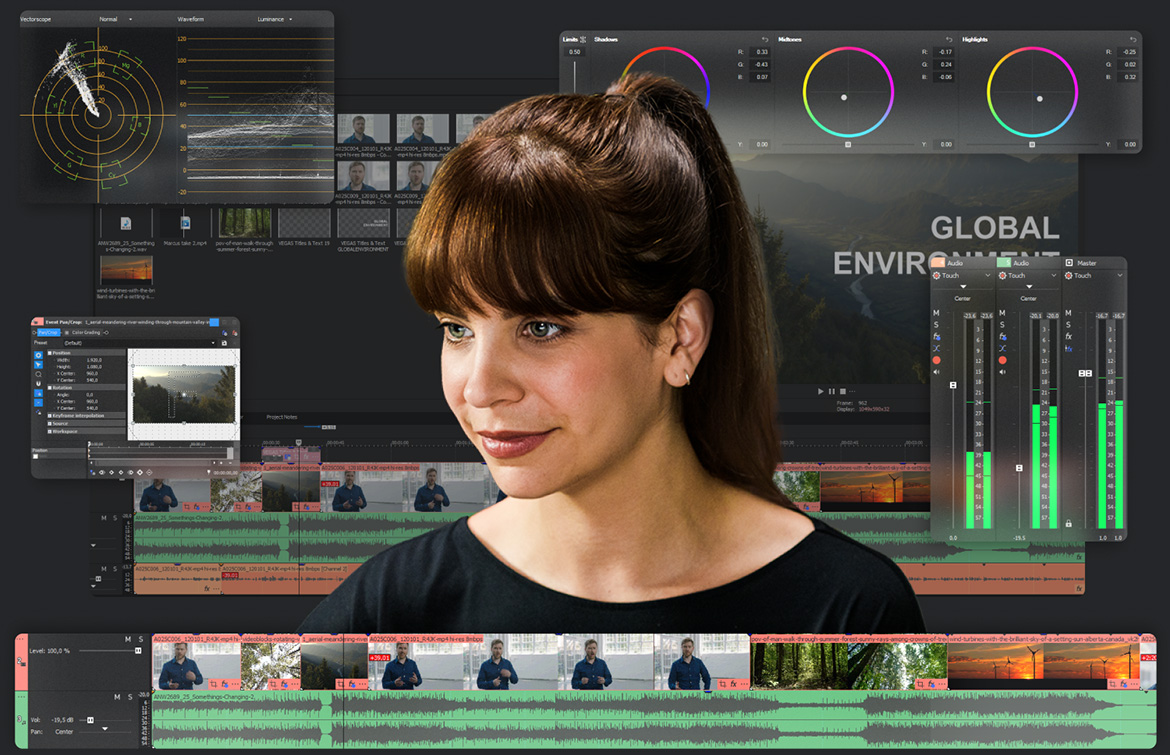 VEGAS Pro gives you all the tools you need for professional video editing with advanced HDR color correction, live streaming and sound design.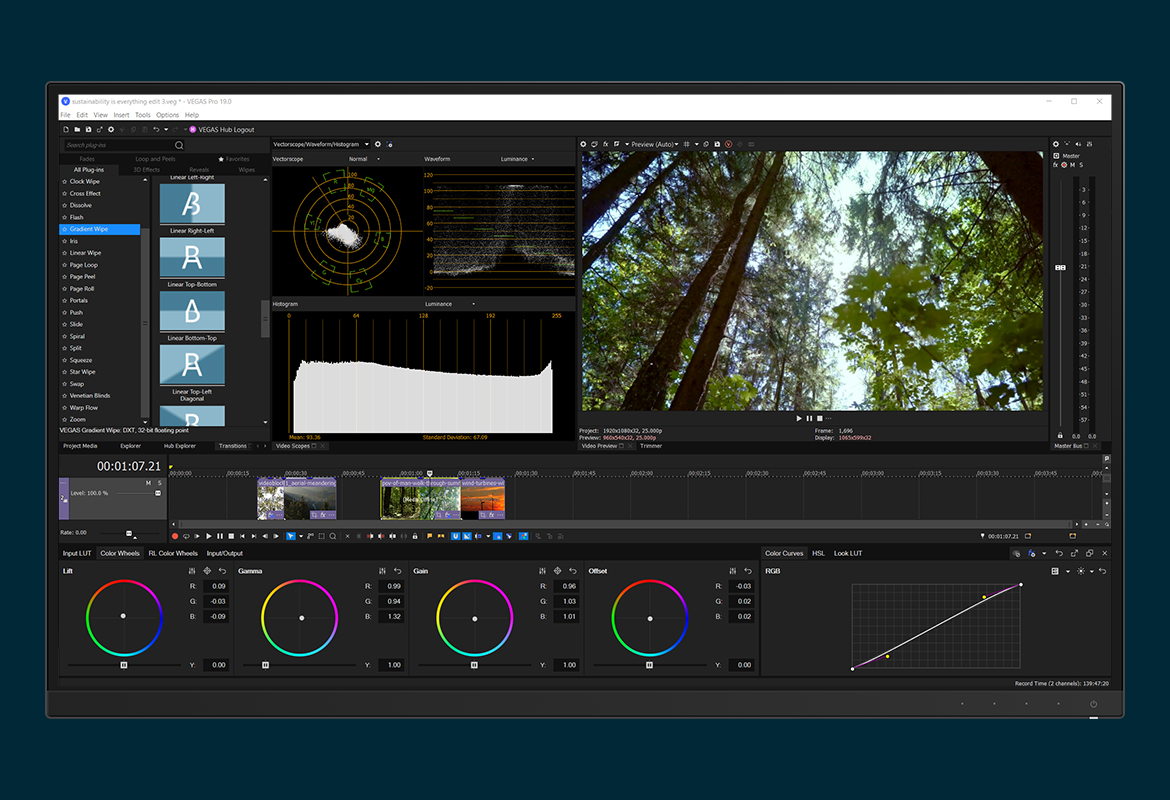 Video editing
Produce fast, high-quality edits while staying focused on your story.
Unlimited video & audio tracks
Storyboard and timeline synchronization
Scene detection
Nested timelines
Adjustment tracks
Keyframing & automation control
Multicam editing
Hundreds of filters, effects, transitions and titles
Customized workflow, shortcuts & layouts
Scripting API
Professional formats
Work with a wide range of formats.