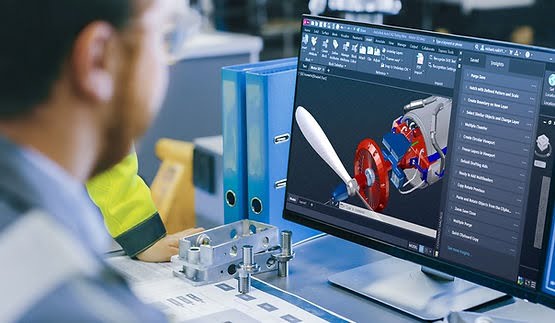 New AutoCAD 2023 features are here to further automate processes and collaboration. Whether you need to add feedback to your drawings, see insights to learn about process improvements. Or, utilize the LISP API from the web, AutoCAD 2023 delivers. AutoCAD 2023 was designed with our customers and the changing nature of their work in mind.
Markup Import and Markup Assist
The new Markup Import and Markup Assist features help you automatically import feedback into your drawings. This helps reduce the risk of errors and saves you time. Add written comments and feedback from Trace layers in just a couple of clicks of your mouse. Based on how you use AutoCAD, you may learn about new features or useful techniques using My Insights.
With the power of Autodesk integrations, you can do things like plotting and customizing with less trouble and more freedom. The LISP API is now available in the AutoCAD web app. You can use it to customize your AutoCAD experience and automate repetitive processes wherever you are, on any computer.
The cloud-first Sheet Set Manager
In addition, the cloud-first Sheet Set Manager in AutoCAD 2023 now enables you to open sheet sets faster from Autodesk Docs. Using the Autodesk cloud platform, sending and opening from Autodesk Docs sheet sets to and from teammates is quicker and safer. "We're excited about the future of the AutoCAD and are committed to addressing our customers' rapidly evolving modern workflows," said Dania El Hassan, Director of AutoCAD Product Management.
"With Markup Import and Markup Assist and My Insights: Macro Advisor in AutoCAD 2023, both powered by machine learning, we strive to make sure the time users spend in AutoCAD continues to be efficient and productive. The automations and insights we're developing will continue to leverage the latest technology to guide users toward completely new design outcomes."
Most Comprehensive Web and Mobile Capabilities
AutoCAD 2023 and the AutoCAD web and mobile apps give you the most comprehensive web and mobile capabilities of any CAD software. You have the flexibility to design, draft, edit, share, and markup drawings in AutoCAD from a desktop, web, or mobile device. With the AutoCAD web app, you can now upload drawing templates, plot styles, and other support files to create DWG files that better meet your company's drafting standards.
You can also take advantage of seven industry-specific toolsets in AutoCAD with thousands of parts, symbols, and diagrams to help you with electrical, mechanical, architecture, piping, plant designs, and more. For instance, with the Architecture toolset you can quickly place walls, doors, and windows into your drawings with real construction properties. The toolsets are updated for 2023 to help you connect to and retrieve data from the Autodesk platform, import and edit data from spreadsheets, quickly filter files to find projects, repeat projects, and much more to maximize productivity and shorten your project cycles.
Save time implementing feedback with Markup Import and Markup Assist
Markup Import and Markup Assist will help you rapidly send and incorporate feedback into your designs. With Markup Import, you can take feedback from the field on printed paper or a PDF and import them as a trace layer in AutoCAD. AutoCAD detects the markup and converts it to an object. Markup Assist allows you to add the text or object to your drawing automatically with a click of a button. Markup Import and Markup Assist makes collaboration and revisions simple.
Get curated tips to increase your productivity with the My Insights: Macro Advisor
My Insights, the advisory engine that helps you work faster using machine learning algorithms to deliver you curated insights. It now provides insights while you work in the form of recommended macros that automate your most frequently repeated workflows. In addition to the dashboard in the start tab where you can view a variety of personalized usage insights, macro insights will appear as a notification at the bottom of the screen as you are working.
If you click on any of these proposed macros, you will be sent to a new Command Macro Palette. From there, you can get further information, save a suggested macro, and modify the macro to better suit your requirements. The My Insights: Macro Advisor will offer you with essential information at the appropriate moment and in the correct context.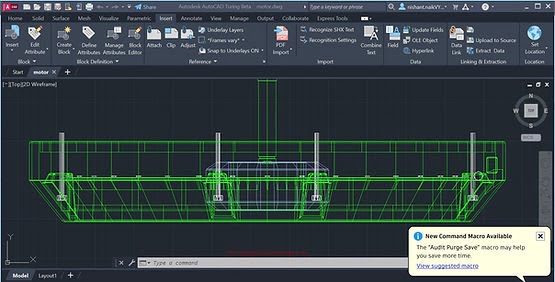 Customize and automate your workflows anywhere with the LISP API for AutoCAD web
With LISP in the AutoCAD web app, you can make your own customizations to automate sequences of steps. You can do this on the go, at a job site, or anywhere else you choose to work. Load or manage LISP files and type LISP commands just like you would on your desktop AutoCAD. This will save you time and help you finish designs faster. This feature is only available to AutoCAD subscribers.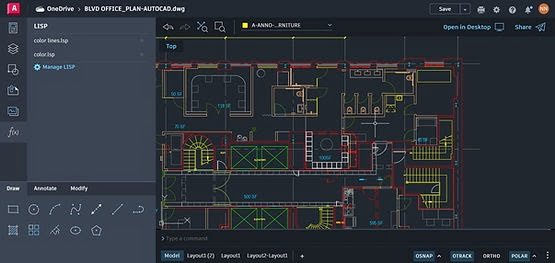 Enhancements and improved performance
AutoCAD 2023 also includes several enhanced features to improve the user experience. Many users wanted floating windows to have their own command lines. Now they have them! The command line is available in any active window.
Trace is enhanced so you can create trace layers from AutoCAD desktop in addition to the web and mobile apps. In addition, you can now add to Traces that were created by others further enhancing your ability to collaborate. Safely add design change notes and markups to a drawing directly in AutoCAD without altering the existing drawing.
Count is also enhanced to further automate counting objects, including within an area you select. The Count toolbar's added functions allow you to select counted objects. Use the arrow keys to move to the previous or next counted object. And, directly insert a count field to a table or text.
AutoCAD 2023 includes updated graphics for rendering 3D objects up to 10 times faster than before when using the shaded, shaded with edges, and wireframe visual styles.
Get started today and explore the new features by Purchasing your Autocad 2023 from Supercodes.in